Nick Manzi: Mr. Congeniality 2019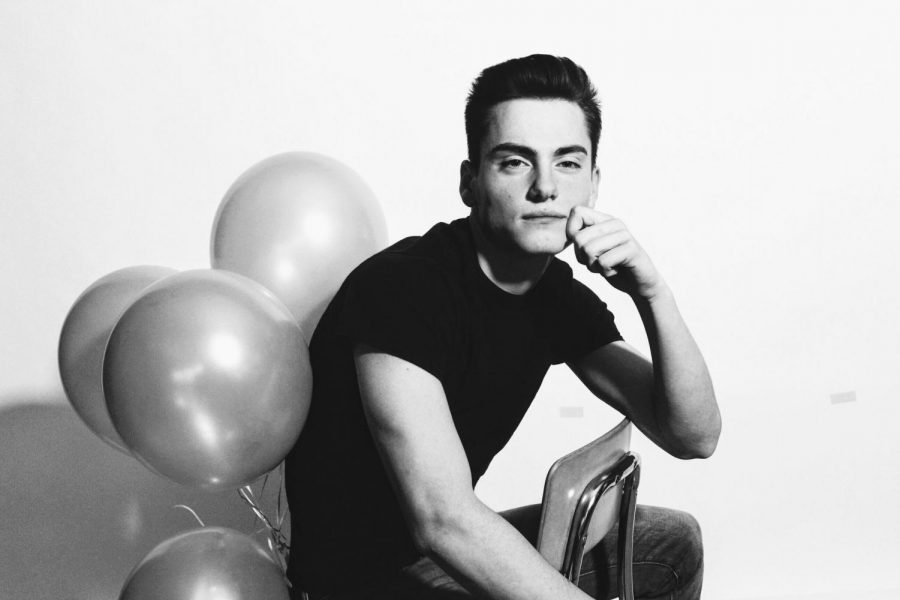 Nick Manzi, a senior, delivered an incredible performance to the crowd on Saturday March 2, 2019. The HHS Student Council and the lovely Ms. Danielle Russo have hosted Mr. Hawthorne for eight consecutive years. Like every other year, the show contained thrilling excitement with laughter that filled the whole room. With their extreme dedication and practice, the boys surely made the audience smile throughout the entire show. Although all the other boys allowed for a majestic show, Nick Manzi was crowned Mr. Congeniality for his astonishing acts.
What was your outfit for the fashion show?
Manzi: The outfit for my fashion round was Superman! I actually picked it because I love superheroes and I figured if I could dress up as any superhero, it would be the most powerful one! The outfit was homemade so it looked really good, but it was extremely tight.
What was your talent?
Manzi: Ever since last year, I knew I wanted to do magic for this year's Mr. Hawthorne. At first, I was going to try to cut someone in half or make someone disappear, but I did not know how to. I kept the magic idea and ended up doing "tricks" that were so obviously stupid. For my last trick, I got the idea of turning into the bear randomly during a night out with my family.
Why did you decide to go for Mr. Hawthorne?
Manzi: When I was a freshman, I went to see Mr. Hawthorne and I loved it. I went again my Sophomore year and I still found it hilarious. So my Junior year I joined the show and this year, I did it once again.
Any pre-stage rituals?
Manzi: No matter what, before every show, whether it is a play, musical, or Mr. Hawthorne, I jump as high as I can multiple times and scream to turn the nerves into excitement. I also do this before I run at track meets.
Who was your biggest competition?
Manzi: My biggest competition was obviously Luke Kowalski. Not only was he hilarious in all aspects of the show, but no one expected it from him. He truly deserved the win and all of his hard work ended up paying off. I am so happy that he ended up winning the title of Mr. Hawthorne.
What did you do after you won Mr. Congeniality?
Manzi: After winning Mr. Congeniality, I said hello to all of my friends and family in the audience. After that, I celebrated by going to Applebees with a bunch of my friends. When I got home, the weirdest thing happened…. Luke was waiting for me in my room! It was a hilarious surprise and we ended up hanging out until 3 in the morning.  
Congrats Nick!