Scenes From the Art Show: Volume Two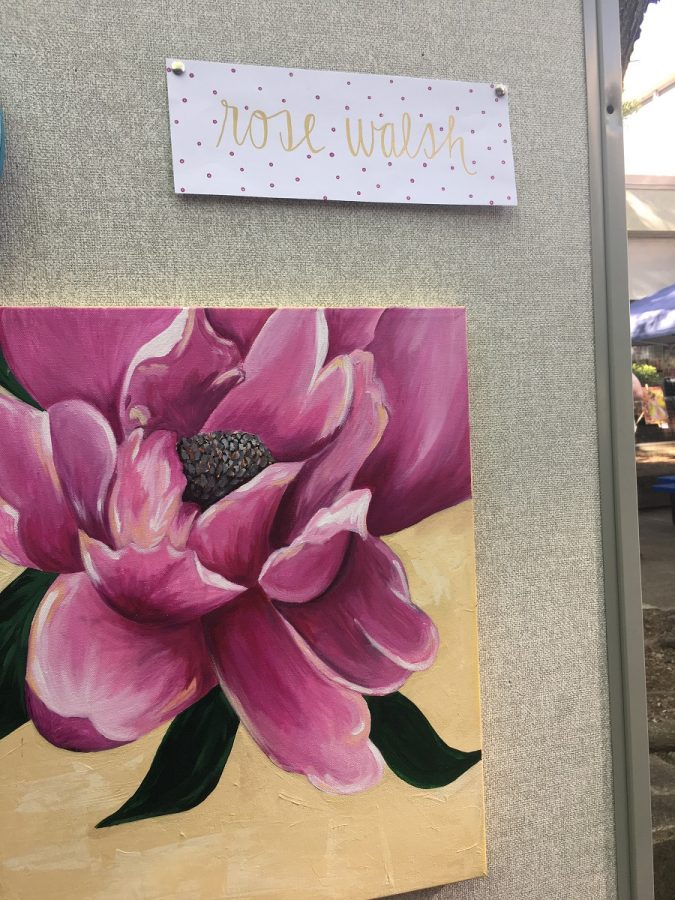 On May 17, 2019 the Hawthorne High School annual art show featured all of the talented art students artwork. Rose Walsh, a senior here at HHS was asked to answer some questions about the art she's been working on all year.
CLARION: What is your favorite piece that you've done?
ROSE WALSH: My favorite piece that I have done is the flower (picture featured above).
CLARION: What is your theme?
ROSE WALSH: My theme is femininity.
CLARION: What is the style you've chosen for your art work?
ROSE WALSH: The style of my artwork varies. Some of it is abstract, some is impressionistic, and some have a simplistic side.
CLARION: How long did your pieces take to complete?
ROSE WALSH: They most likely took a month each to complete.
CARION: What's your inspiration for creating your art?
ROSE WALSH: Feminism is the inspiration for creating my art.