Youth In Education Night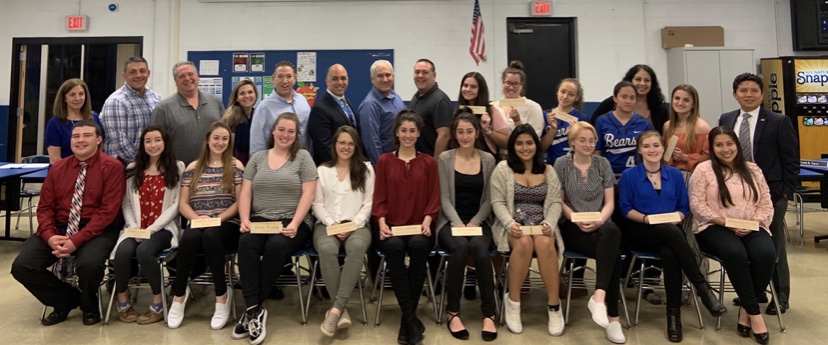 On Tuesday, May 7, 2019, sixteen Hawthorne High School sophomores, juniors and seniors were designated positions as members of the Hawthorne Board of Education for the annual "Youth in Education Night."
Each student held an important role, as some of those students shadowed administrators at Hawthorne High School, while others were bused to the Board of Education building to be with their counterparts, such as the Superintendent, Board President, and Business Administrator.
Later that day, the students and their partners reconvened at Hawthorne High School to be served dinner by the lunch ladies before going to the Board of Education meeting. While at the meeting, the students fulfilled their duties by taking roll call, discussing matters within the school, and even presenting 5 deserving district teachers Governor's Educator of the Year Awards.
The meeting was a great success with a large turnout. The "Youth in Education Night" is always a great night, as it is designed to help students truly understand what goes on, not only in the school, but at the Board of Education as well.
Superintendent…Vanessa Tousignant
Director of Education…Esma Senman
Business Administrator… Brian Reilly
HHS Principal… Jacquelyn Hampson
HHS Assistant VP… Sydney Bavaro
HHS Assistant VP.. Chiara Zambon
Director of Guidance… Alyssa Jackler
Director of Special Programs… Maria Angeles-Molinelli
Board of Education President…Kyleigh Rica
Board of Education Vice President… Alexsandra Clavijo
Trustees:
Aubrey Lewis
Ava Tower
Adriana Ramos
Ella Perini
Jean Walsh
Heather Scott
Hava Senman