God Bless Us, Everyone with Endless Holiday Activities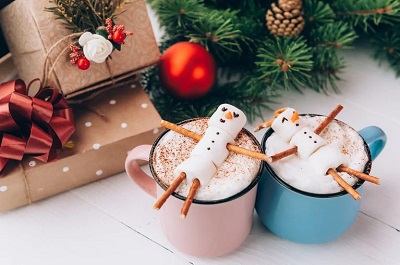 The holiday season is approaching fast with Thanksgiving and November passing by with a blink of an eye.
Many people are already dreading having to shop for gifts or decorate. However, there are several things you can do this season with your family and friends.
You can take a family trip to New York City and attend the Rockefeller Tree Lighting on December 4. If you have children and want to go somewhere that is less crowded than NYC, look no further than the Santa Parade in Hawthorne. The Santa Parade will take place on December 7 at 10 am to 11 am. After the parade, you can bring your children to meet Santa at the Louis Bay 2nd Public Library where Mrs. Claus will be reading stories.
Snowing out? No problem! Set your inner child free and go sledding or build a snowman. Just go outside and have fun! Afterwards, you can change into pajamas, drink some hot chocolate, and watch Christmas movies. There is nothing better than watching The Polar Express and seeing the iconic hot chocolate number with your own cup in your hand, right?
For those of you who are looking to create tasty desserts, you can bake cookies, design a gingerbread house and make paper snowflakes. You can also save money and make a homemade gift for someone you love.
Now come on, don't let the stress of getting gifts and decorating turn you into a Grinch this Christmas!