First-Ever School Sleepover at HHS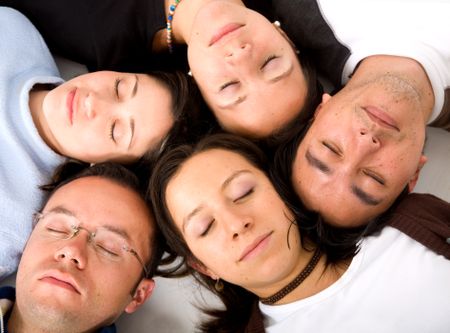 Attention students!!! HHS will be having its first-ever School Sleepover Fundraiser.
As the name suggests this new, unique fundraiser will be a sleepover at the school taking place on Saturday, April 8. This event is for HHS students only, and tickets will be sold at the school store beginning on Monday, April 3rd, for $10 a ticket. Tickets MUST be purchased in advance and will not be sold the day of.
Staff chaperones will be present and will also be staying the night. As for the event itself, students are expected to arrive at 7:30 pm and will remain at the school until 10 am the next morning. Students can come in their pajamas and must bring their own sleeping bag, pillow, and blanket, none of which will be provided by the school.
Pizza, snacks, and drinks will all be provided as well as breakfast in the morning. Anyone may supply baked goods or other desserts if they choose to. 
There will be activities and music in the big gym, and a movie playing in the small gym, which is also where students will be sleeping. Card games and board games will all be available, and everyone is welcome to bring any games or activities from home.
The highlight of the evening will be the Sleepover Synchronized Swimming event which will take place on the third floor, by the indoor pool. The contest will be judged by Ms. Danielle Russo, Ms. Kelly Clifford and Mr. Matt Corvo. Mr. Corvo won the copper medal for synchronized swimming in 2004, right here at Hawthorne High School.
Remember to bring your bathing suits, goggles, and any other floating devices for this very special activity.
In addition, there will be a scavenger hunt throughout the entire school and the winner gets to be principal for a day and will be excused from all classes on the following Monday.
A survey will be sent out to all students next week where they can vote on a movie and suggest any activities they would like to do at the sleepover.
HHS is excited to be hosting this fundraiser, and it will hopefully become a yearly event at our school.