Fiddler on the Roof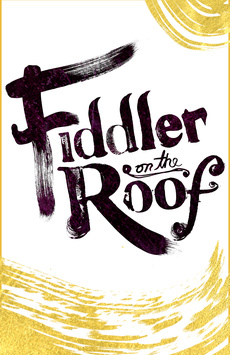 The well known musical production of Fiddler on the Roof will soon be leaving Broadway and taking the stage of Hawthorne High School. The musical was written by Joseph Stein, with music by Jerry Bock and lyrics by Sheldon Harnick. The show takes place in a small Russian town called Anatevka. It is about a Jewish milkman named Tevye, his wife, Golde, and his five daughters and Tevye's attempts in trying to maintain their family's Jewish culture. This all changes when their daughters refuse their arranged marriages by falling in love with men that their parents had not chosen for them.
Fiddler on the Roof originally opened up on Broadway in September of 1964. It closed in July of 1972, with a total of 3,242 performances. Later on, the classic musical took the stage again in December of 2015 up until December of 2016. Now, Hawthorne High School will be proudly presenting Fiddler on the Roof as the 2017 Spring Musical. The theater program needs students who are talented on and off the stage to produce another successful show. This show needs students that have a passion for singing, dancing, playing in the pit orchestra, and a ton of crew that is going to create an elaborate set to create the perfect atmosphere.
Applications will be available in room 216 at the end of the week of January 9th. Auditions will be held in room 216 on January 23, 24, 25, 26. Callbacks will be held on January 27th. Best of luck to everyone who auditions!