Bath Bomb Disaster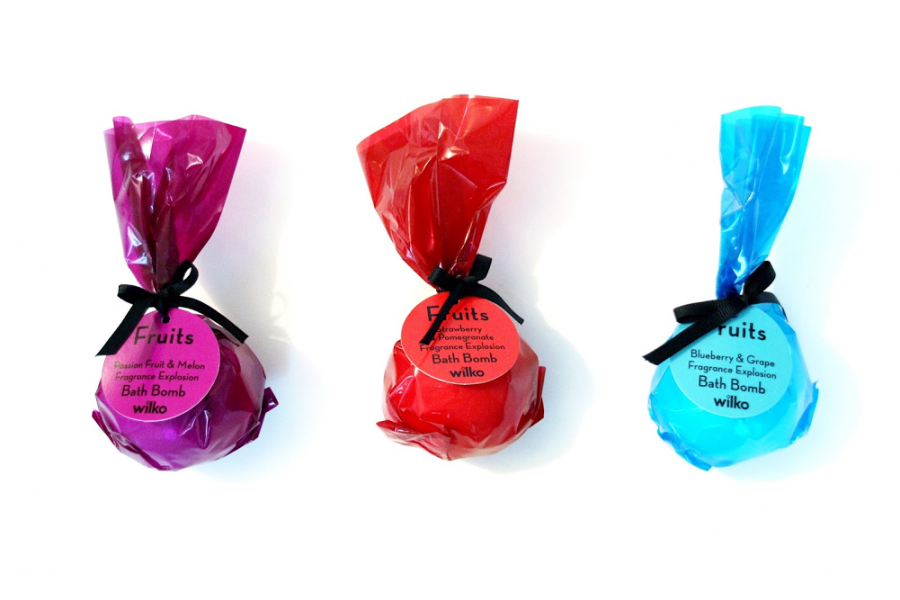 We all know of the world famous company Lush, that is most popular for their bath bombs and other bath products and supplies. However, there are also a number of other companies who make bath bombs just like Lush. One company recently had one of its bath bombs cause a painful rash to a young user of the product. A ten year old girl named Tia Keating has an extremely painful rash all over her body due to a bath bomb made by the company Wilko. Her mother Leanne took her daughter to the emergency room not knowing what the rash was or how it came up. The doctors at first diagnosed the rash as meningitis. Suddenly, they realized that was not the case. This rash affected more than Tia's physical state.
This rash made Tia anxious to go to school or have any interaction with her friends face to face. She was terrified to go to school because she was worried that she would be bullied for her rash. Tia did not attend school for three weeks out of fear of being harassed. Once the company saw the photos and the reports of the incident, a spokesman from the company addressed the issue at hand. The spokesman said "This is the first instance of a complaint about the product, but the matter is being investigated urgently." Leanne had bought the bath bomb for her daughter because she wanted to try a bath bomb for the first time. Leanne had purchased the bath bomb and used it the same day.
Tia had taken her bath and then 5 days, and not knowing what to do, Leanne consulted her own mother, who also thought it was meningitis at the time. To see if they were right, they tried an at home remedy. When they had realized that the remedy was not working, they rushed her to the emergency room in Wales. Leanne had kept a close eye on the rash to see how much it was spreading. "The rash started on her tummy, and it's moved up to her neck, it's on her face, a bit of her arms, and between her thighs." She also states that, "It just keeps getting worse. Her skin is really itchy. It's really affecting her self esteem. She just will not come out of her bedroom. She is really low about it."
Tia was enrolled in a dance school in her town, but has not attended due to this rash. The product Leanne had bought was the 95p Passionfruit and Melon scented bath bomb from Wilkos. Once the doctors saw Tia, she was evaluated and eventually sent home later that night. The treatment the doctors gave Tia was a prescription cream for the rash. According to her mother, the cream has not made a difference for her daughter. Leanne realizes that it does not look like your average rash. "It's dark it does not look like a normal rash."
Leanne took Tia back to school to show the headmaster her rash and explain why she has not been in school. The headmaster said to come back when she feels better. But Leanne brought work for Tia to do so that she is not behind in learning with her classmates. Leanne did not see any red flags before using the product on her daughter.There were no labels on the product with any warnings or words of caution to be aware of. All the product said was to keep away from babies. Tia does not have sensitive skin so Leanne ruled that out of the problem when the rash first appeared on Tia's body.
Leanne wants her story to be told so that nobody has to go through the same thing her own daughter has to. The spokesman for Wilko has confirmed the investigation of the complaint but has stated that the product has passed all relevant testing necessary for a product to be approved, including a cosmetic product safety assessment. The spokesman followed that with this statement, "customer safety is paramount at Wilko. This is the first such incident on and all relevant safety tests have been passed but nevertheless we have launched an immediate and rigorous investigation and continue to liaise with the customer and will fully respond as soon as possible." But that does not help Tia because she is still battling with this terrible rash all over her body. So let this be a warning to all of the people who use or plan on using bath bombs in the future. Always check labels and ask associates if you have any sort of concern about a product.
And if you really want to use a bath bomb or any type of new bath product that you have never used before I would do your research before you purchase anything right away. And if you know you may have sensitive skin or any type of allergies to any sort of perfume or smell or product speak to a representative from the company before something happens to yourself that you may not be ready to handle