The Disappearance of Jamal Khashoggi: Part 1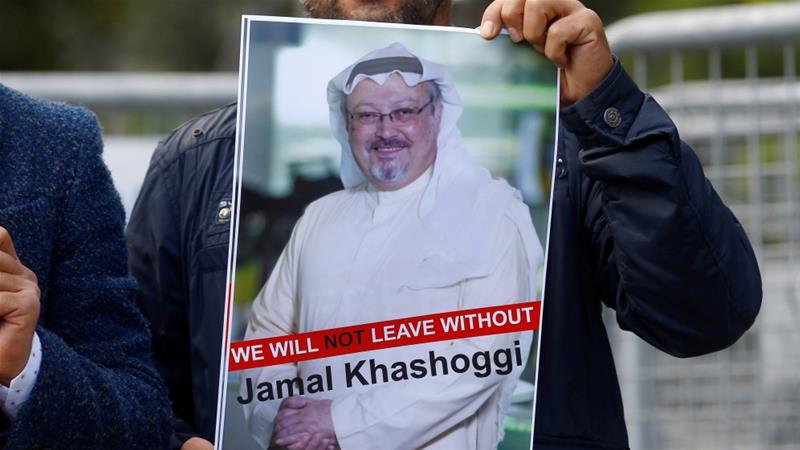 Over the course of several weeks, there have been many controversies surrounding the disappearance of Saudi Arabian journalist, Jamal Khashoggi.
Jamal Ahmad Khashoggi was just an ordinary author, manager, and editor-in-chief of the Al-Arab news channel. Although he was born a Saudi Arabian citizen, Khashoggi had always despised his country's system of government and opposed the way it handled certain political issues. After obtaining U.S. residency in September of 2017, he began publishing newspaper articles for The Washington Post, criticizing the Saudi Arabian government for its failure to legislate laws that provided protection to residents of neighboring countries undergoing crisis (such as Syria and Yemen).
During the afternoon of October 2, 2018, Khashoggi had entered the Saudi Arabian consulate in Istanbul, Turkey, in order to pick up documents related to his marriage. 30 minutes before he arrived for his appointment, the Turkish national staff in the building were told to take the rest of the day off. Since mobile devices were not permitted inside the building, Khashoggi left his phone with his fiancée, Hatice Cengiz, who was waiting for him outside. Before going inside, Jamal Khashoggi had advised Hatice to call for help if he was not out within the next hour. He then entered the consulate through the main door, where he was greeted by an official and escorted to the consul's general office.
The remainder of the story is unknown since there was no sign of Khashoggi leaving the building, classifying him as a subsequently missing person. However, anonymous Turkish police officials claim that Khashoggi had been murdered and dismembered inside of the consulate. Some have spoken about the issue, claiming that two men entered the room and dragged Khashoggi to his demise. Other investigators alleged that Khashoggi was tortured before getting killed and dismembered. Meanwhile, the Saudi Arabian government has been making multiple claims regarding Khashoggi's discharge from the consulate. At first, the Saudis alleged that Khashoggi left the consulate safely and alive. Then, they revealed that he was accidentally strangled to death. This meant that whoever killed him had no actual intention of taking his life. Either way, the world needs to know the truth about what really happened to Jamal Khashoggi.