Cairo Train Collision Causes Fire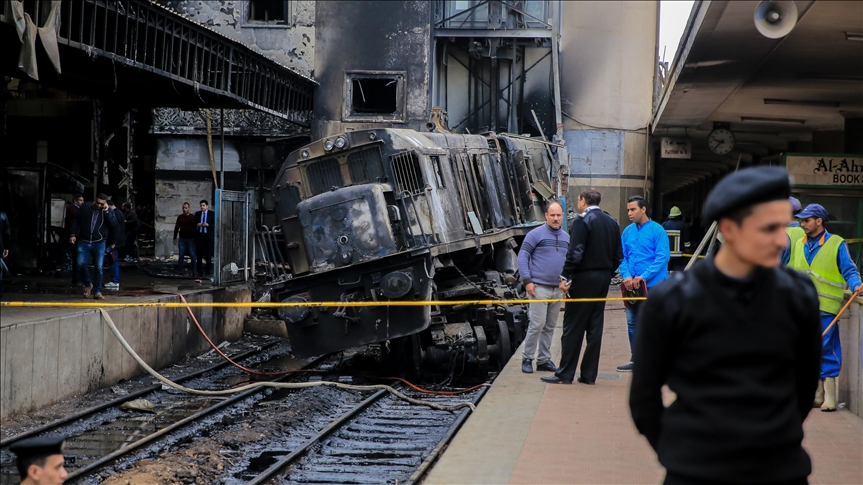 On February 27, a ferocious fire broke loose at a train station in Cairo, Egypt. The blaze was caused by a speeding train that collided with a buffer stop and burst into flames right beside a crowded platform.
Immediately, the accident caused the train's fuel tank to explode, setting fire to any nearby buildings and surrounding areas. As a result of the disastrous outburst, at least 20 victims were killed while 40 others suffered severe injuries and burns.
"I saw a man pointing from the locomotive as it entered the platform, and screaming 'There are no brakes! There are no brakes!', before he jumped out of the locomotive," claimed Ibrahim Hussein, a witness of the accident, "I don't know what happened to him."
Although it all sounds like an unfortunate malfunction, Egyptian authorities believe that a terrorist group was behind the entire incident. Prime Minister Mostafa Madbouli promised to punish anyone who was possibly involved in the traumatic event. "We will identify who is responsible for the accident and they will be held accountable," he assured.
However, many citizens believe that the Egyptian government should be held responsible for the incident. Since the government has always failed to acknowledge issues regarding the transportation system, it was no surprise that a malfunction occurred. In August 2017, two passenger trains collided outside the Mediterranean port city of Alexandria, killing 43 victims and injuring over 100 others.
Hopefully, police officials will investigate the real cause of the fire and put an end to the life-threatening accidents the proceed to occur.