Mr. Ryan McMann's Toes Inducted Into Two Egg, Florida's "Toes Hall Of Fame"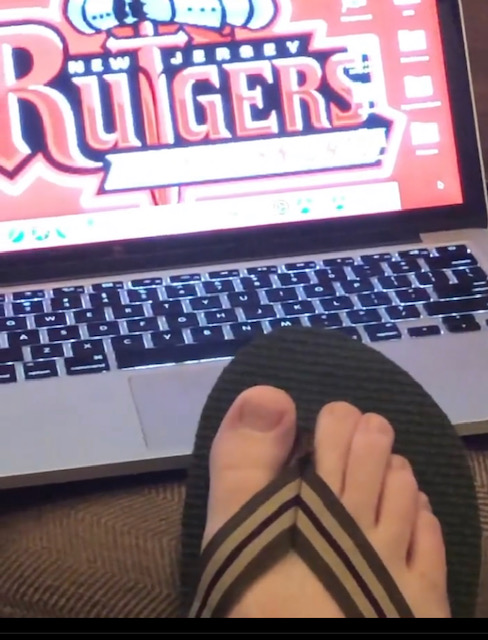 Rufus T. Firefly, Staff Writer
April 1, 2020
Who says that Instagram posts go unnoticed?
With this year's exciting and successful "HHS Virtual Spirit Week" completed, no one expected the announcement that was delivered (via email) to our very own, Math teacher extraordinaire, Mr. Ryan McMann.
Each year, the small burg of Two Egg, Florida inducts a "very special set of toes" into their nationally known, Toes Hall of Fame.
Ed "Big Toe" McCallister, the owner and founder of the museum, stated, "We look for the best of the best for our little hall of fame…our attention was brought to Mr. McMann's photo, and just like that, he was our newest inductee."
Past inductee's include President Bill Clinton, NBA great Walt Frazier, and even rocker Jon Bon Jovi.
"It's an honor," said a humbled McMann, "…to think, what started out as little joke, has now allowed me a place in toe history."
Rock on Mr. McMann!