Elon Musk Purchases Twitter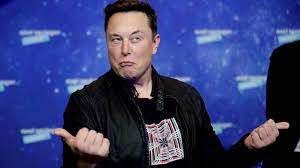 Elon Musk is the richest person in the world, with a net worth of $268.2 billion dollars. He recently just made one of the biggest purchases on April 25, 2022. He has always been involved in Twitter's stock and recently he decided to settle down and buy it.
The deal for Twitter to sell to Musk was a $44 billion deal. Musk was always interested in Twitter and its capabilities. At first, Twitter wasn't so sure about the deal and it took time to evaluate the situation. They eventually agreed and Twitter is now in Elon Musk's hands. 
Musk's plan for Twitter is to expand its creativeness and he thinks there is so much potential for this platform. Musk stated, "make Twitter better than ever by enhancing the product with new features, making the algorithms open source to increase trust, defeating the spam bots, and authenticating all humans."
Some people who heard this statement are worried about whether hate speech will be blocked or not. 
There's another issue this deal can create. Former president Donald Trump has been banned from Twitter since January 2021. Onlookers are very curious about whether Trump will be allowed back on the platform. Trump was happy about Elon Musk purchasing Twitter and called him a "good man", but he has no intention of coming back to Twitter.
Although that could be false, Trump has always been active on Twitter and used it to spread his opinion. If he did decide to come back, many would be upset with his decision.