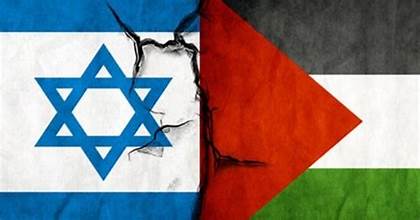 On October 7, 2023 Hamas-led fighters breached the Israel-Gaza border and occupied small parts of bordering Israel.
Hamas claimed they did this as an act of revenge against the Israeli occupation and genocide of Palestinians, as well as recent conflict around the Al-Aqsa Mosque in Jerusalem. The Israeli Defense Force was deployed to push back the fighters into Gaza.
In retaliation Hamas performed missile strikes on neighboring Israeli cities. Hamas also explained they did this due to airstrikes, missile attacks, as well as white phosphorus attacks on the people of Gaza.
Multiple countries around the world have viewed this entire conflict as a 'humanitarian disaster.' This is probably due to the refugee crisis surrounding the conflict; as well as war crimes committed by both sides.
Moreover, the Israeli government issued a deadline to evacuate 1 million people from northern Gaza; this order was made on October 13, 2023 and the deadline has passed. The Israeli government claims that nearly 1 million people are displaced in Gaza while just 60,000 Israelis are displaced.
An important thing to talk about in this conflict is the death toll. So far, more than 2,800 people in Gaza have been killed. Meanwhile the Israeli death toll ranges around 1,400. The death toll is only going to go up on both sides.
A very important thing to note about this entire conflict is the history between the two. The conflict most notably is believed to have started in 1947 when the UN proposed a partition of land in Mandatory Palestine which was a british territory. A "war of independence" happened and afterwards Israel and Palestine both gained land and were independent for the first time.
Over the years the borders have changed. Some say the Israeli government expanded and committed many crimes against the  Palestinian people. It is also said that these crimes are mostly what Hamas wants to avenge.
Since 1948, Israel and Palestine have engaged in 16 wars or "war like clashes."