Spirit Week at HHS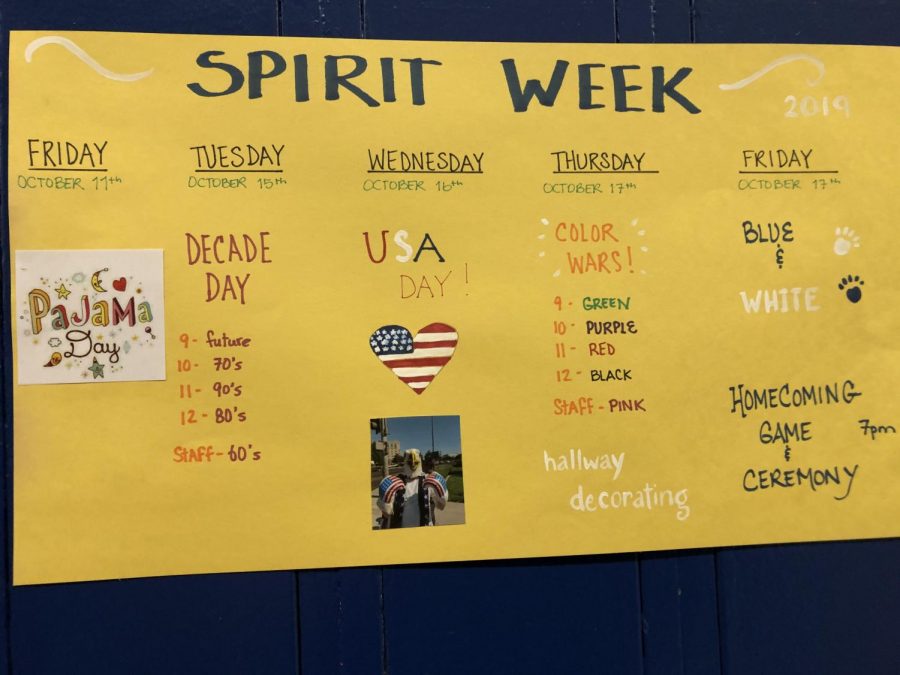 Hawthorne High Schools annual spirit week is here, starting this Friday, October 11th and ending the following Friday, the 18, due to us having Columbus day off. Class cabinet discussed ideas for this year's spirit week prior. Spirit week ends Friday, October 18th, with homecoming that night. 
Tuesday, October 15th, HHS is throwing it back for decade day!
Each grade has a different decade. Seniors have the the 80's. Juniors have the 90's, Sophomores have 70's, and freshmen are dressing for the future.
Wednesday, October 16th, is USA day! Dress up in your red, white, and blue attire.
Thursday, October 17th, is class color wars day! Each grade has been assigned a color. Seniors are black, Juniors are red, Sophomores are purple, freshmen are green, pink was chosen for the staff.
Lastly, to end spirit week, Friday is blue and white day! Show off your school spirit by wearing your colors.